Today 22nd of Feb 2020
Sun and high clouds: High pressure conditions.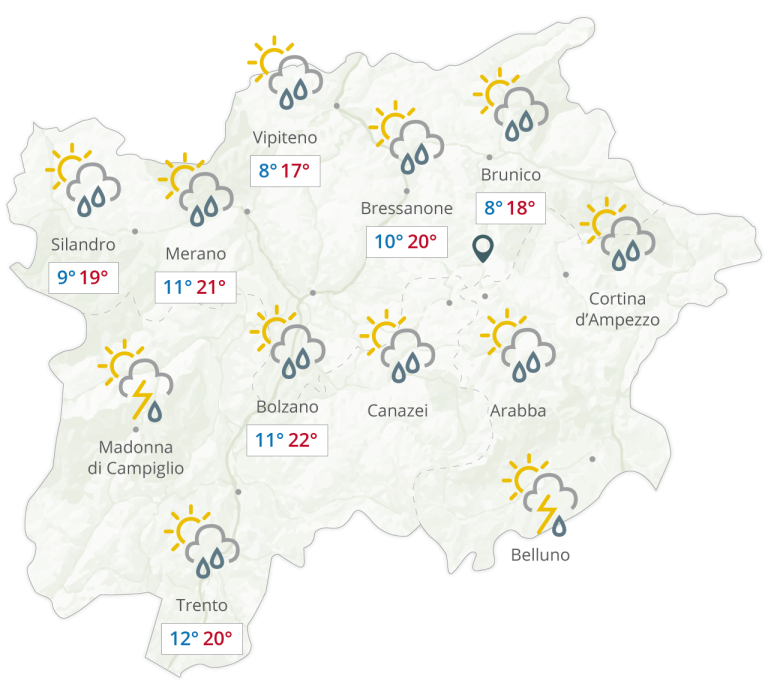 The weather
Mostly sunny weather with some high clouds in the evening. High temperatures between 11° and 18°.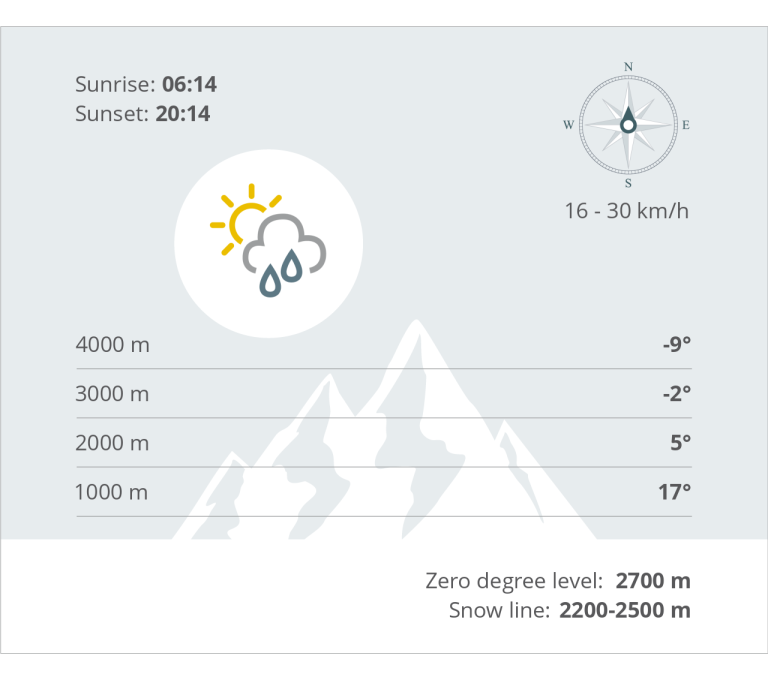 Mountain weather
High clouds will move through and the northwestern wind will be weaker. Level of zero degrees at 3000 m.
Tomorrow 23rd of Feb 2020
Partly: High currents from north-west will bring humid air masses toward the Alps.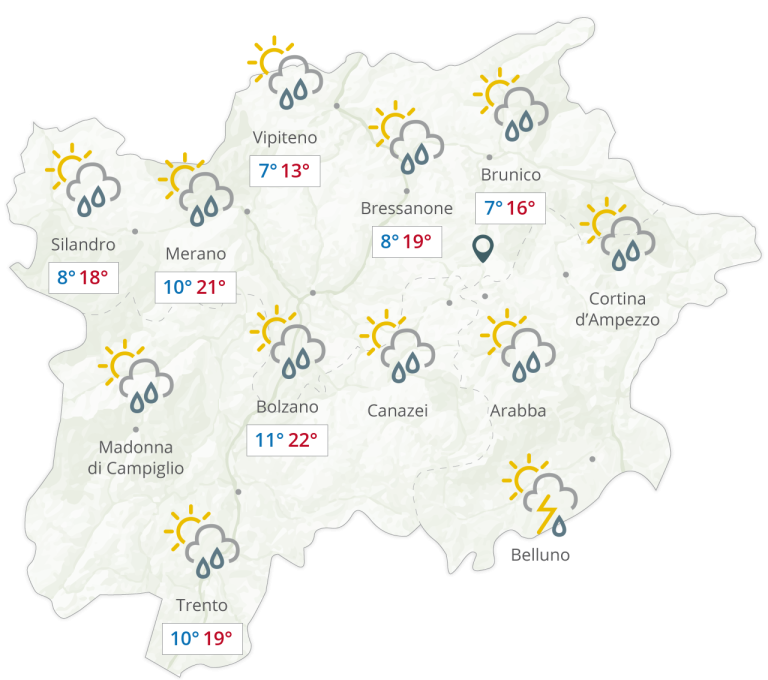 The weather
Partly sunny weather. Very weak precipitation are not completely excluded over the northern part of the territory. High values up to 12°/17°.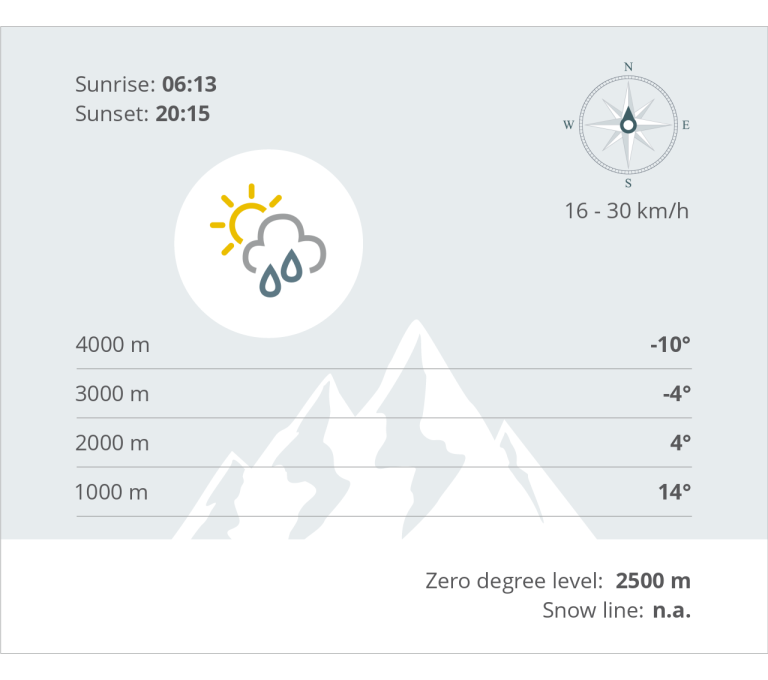 Mountain weather
The high cloudiness can bring diffuse light conditions. The wind will be stronger.

monday
24
Cloudy
max: 17°
min: -1°

tuesday
25
Cloudy
max: 13°
min: -2°

wednesday
26
Very cloudy
max: 12°
min: 0°

thursday
27
Partly cloudy
max: 15°
min: -2°