Today 30th of Sep 2022
Many clouds, some rain: Southwestern currents will bring humid air masses to the Alps.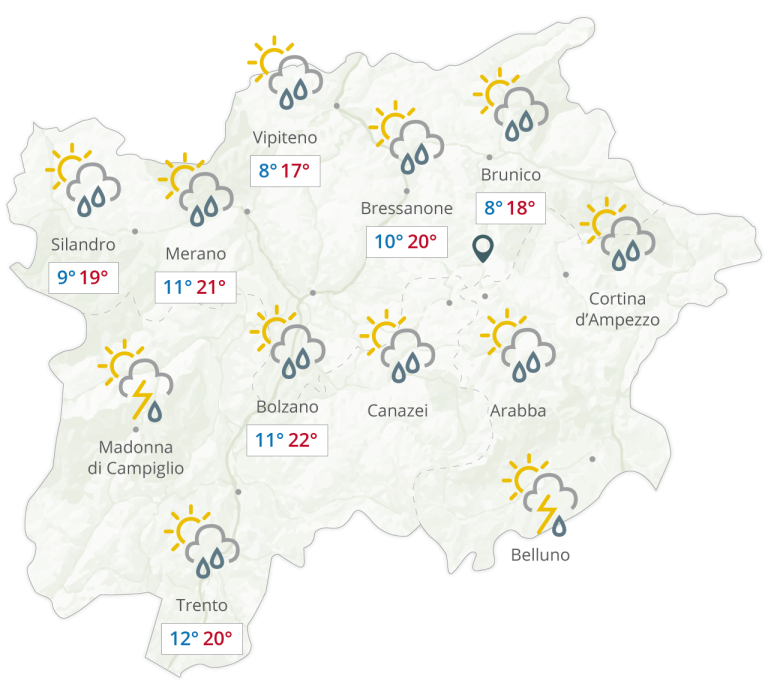 The weather
Unsettled conditions also in the afternoon. Many clouds, only some sunny spells and local rain showers. Highest temperatures between 12° and 18°.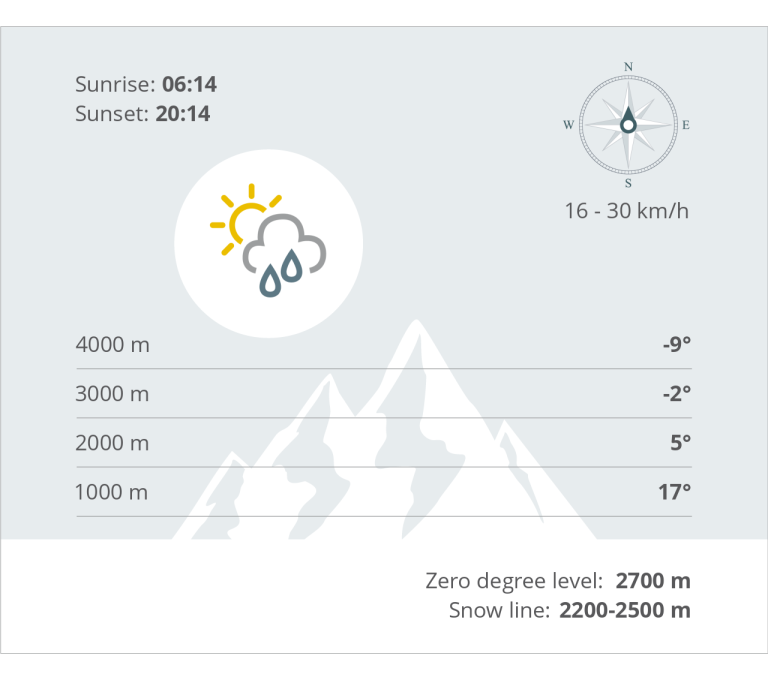 Mountain weather
Bad visibility because of many clouds. Some rain showers will move through, snowfall limit around 2300 m.
Tomorrow 1st of Oct 2022
Mostly overcast: During the day the upper air flow will turn to northwest, the air masses remain humid.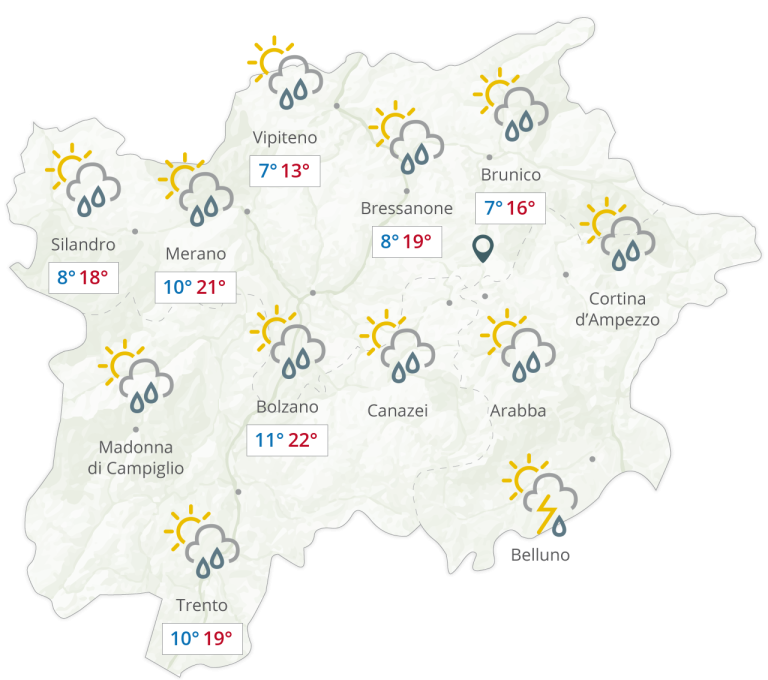 The weather
Mostly cloudy weather. Some sunny spells are possible in the southern regions and in the Dolomites. In the North often overcast and in the afternoon some rain is possible. Maximum values between 14° and 20°.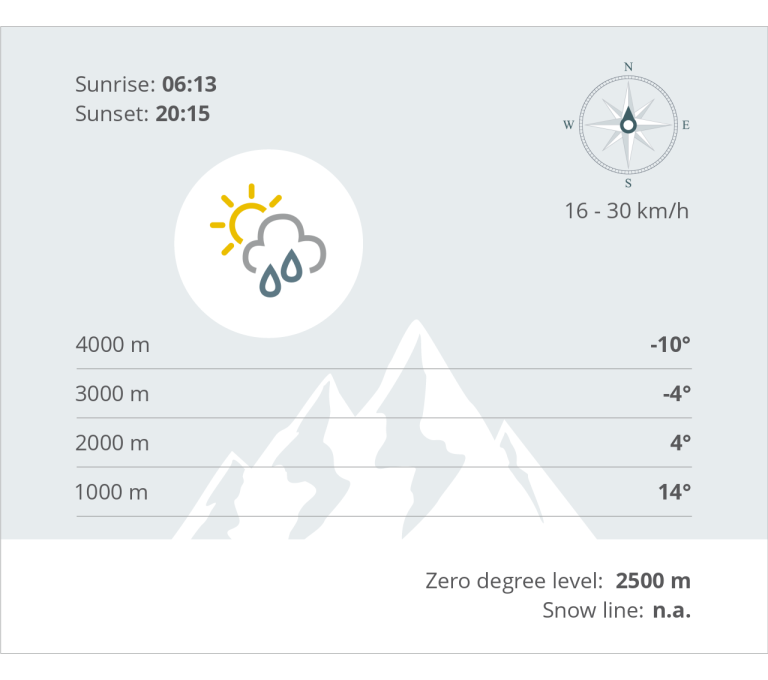 Mountain weather
Many clouds determine the mountain weather. Some sun is possible in the Dolomites. In the afternoon along the main crest of the Alps some rain has to be expected, snowfall limit at about 2500 m.
The next days
More sun from Sunday: Sun and clouds on Sunday, residual clouds in the northern and eastern parts of the region will dissolve during the morning. On Monday very sunny, only along the main crest of the Alps in the morning dense clouds. Tuesday and Wednesday lots of sunshine and temperatures will reach up to 25°.

sunday
02
Cloudy
max: 23°
min: 5°

monday
03
Partly cloudy
max: 24°
min: 4°

tuesday
04
Partly cloudy
max: 24°
min: 2°

wednesday
05
Partly cloudy
max: 24°
min: 3°