Today 4th of July 2020
Very sunny with summery temperatures: High pressure conditions with dry air masses determine our weather.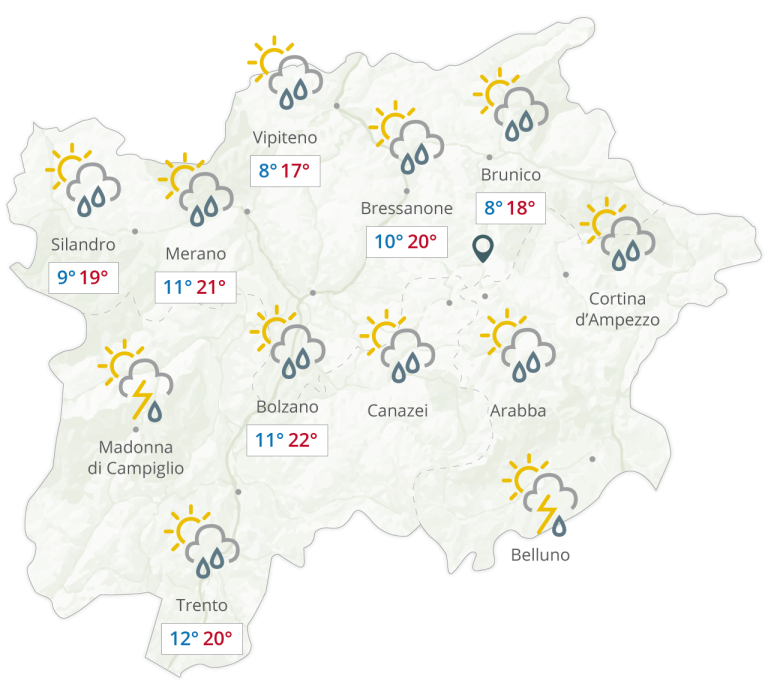 The weather
In some valleys the day will start with residual clouds, else very sunny. Also during the afternoon only harmless cumuli-form clouds will develop. Maximum temperatures between 24° and 30°.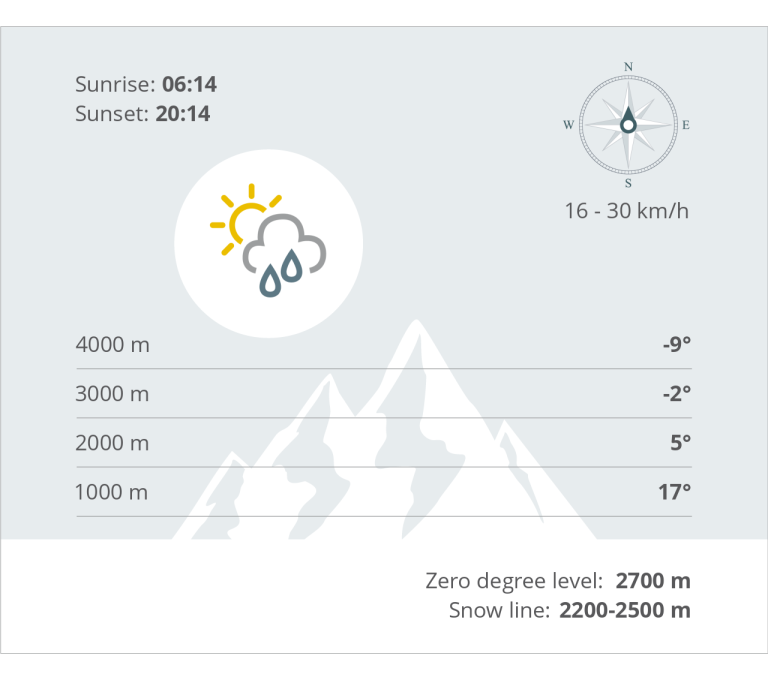 Mountain weather
Residual and cumuli-form clouds can locally reduce the visibility. Only low probability of rain showers.

sunday
05
Partly cloudy
max: 33°
min: 8°

monday
06
Partly cloudy
max: 34°
min: 11°

tuesday
07
Very cloudy
max: 26°
min: 11°

wednesday
08
Partly cloudy
max: 29°
min: 11°