Today 19th of Aug 2019
Sun, clouds, thunderstorms: South-westerly winds advect more humid and unstable air masses towards the Alps.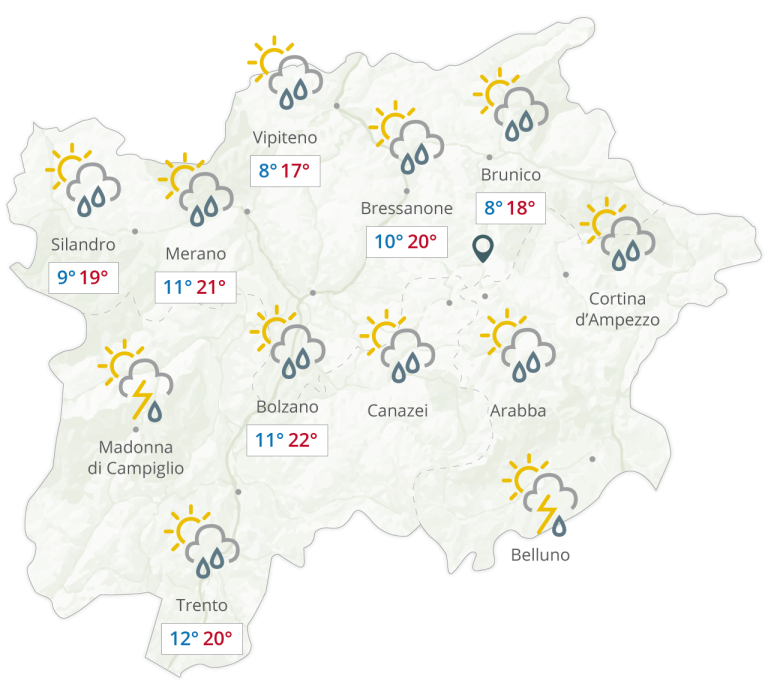 The weather
Partly sunny in the afternoon with some thunderstorms. Towards the evening they will be more frequent. Maximum temperatures between 24° and 30°.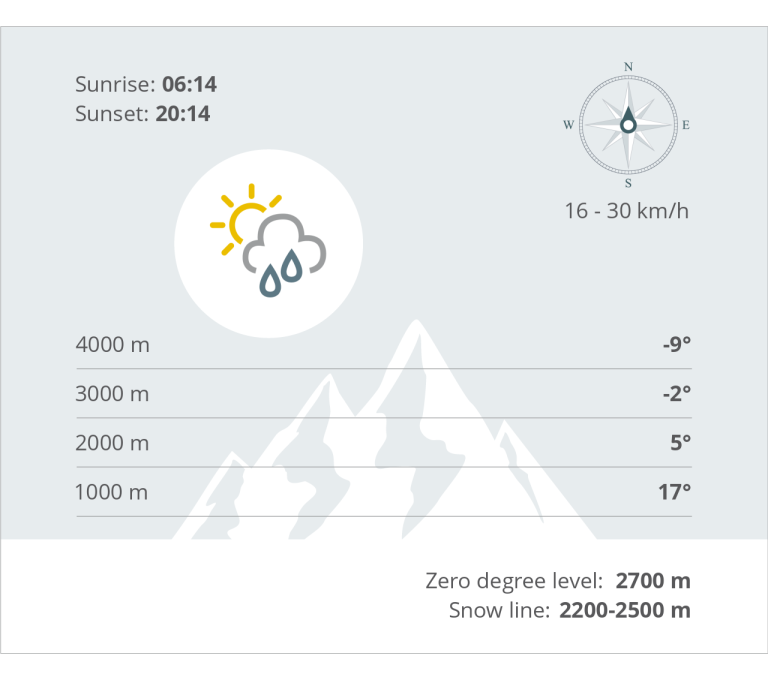 Mountain weather
Reduced visibility due to clouds, only partly sunny. Thunderstorms and rain showers will be more frequent in the afternoon and evening.
Tomorrow 20th of Aug 2019
Variable: South-westerly winds and humid air over the Alps.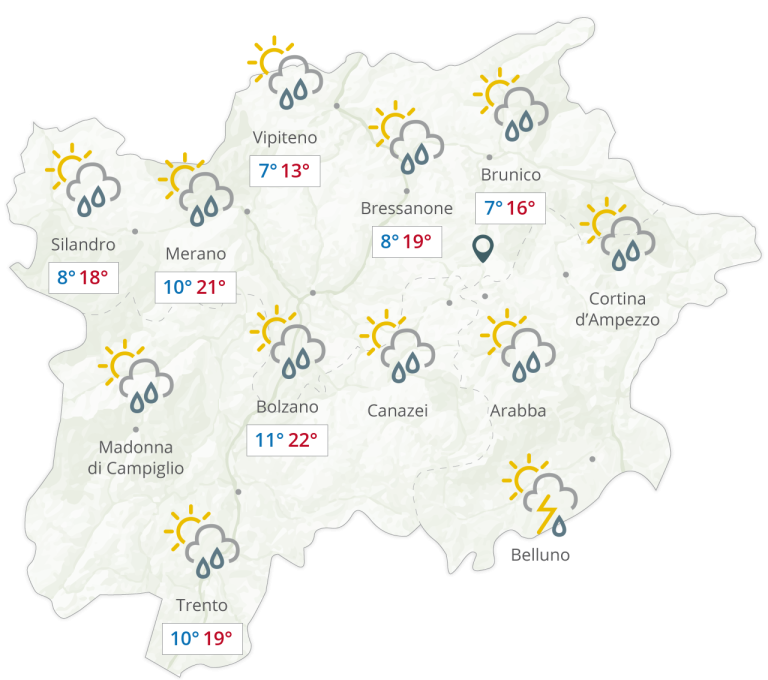 The weather
Variable conditions, only partly sunny with some rain showers and thunderstorms, more likely in the northern parts of the region. Maximum temperatures from 24° to 29°.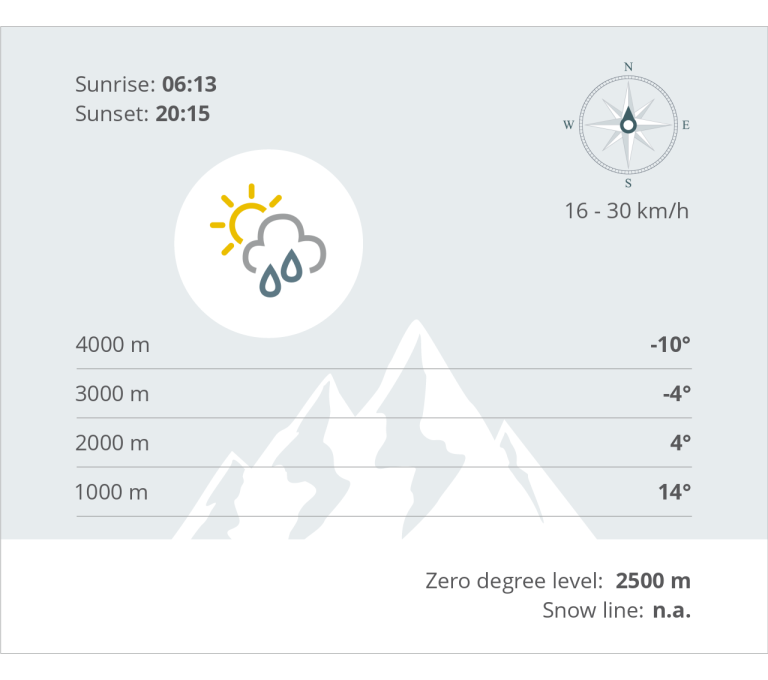 Mountain weather
Cloudy, only sunny spells with some showers or thunderstorms during the day.
wednesday
21
Cloudy, moderate rain
max: 29°
min: 13°
thursday
22
Cloudy
max: 30°
min: 11°
friday
23
Partly cloudy
max: 31°
min: 11°
saturday
24
Cloudy
max: 30°
min: 10°